In this Performer Spotlight I want to introduce you to a spanko power couple - Pharaoh and Sha Luciana.
Who are Pharaoh & Sha?
Pharaoh and Sha are the Barack and Michelle of the spanking world. They're a married couple who make spanking films and kinky porn, featuring their real life discipline relationship and their play with friends. They both have class, from Sha's glowing smile to Pharaoh's dress sense (I'm personally a sucker for a masculine top in a waistcoat). And from our interactions they seem like genuine, lovely people too.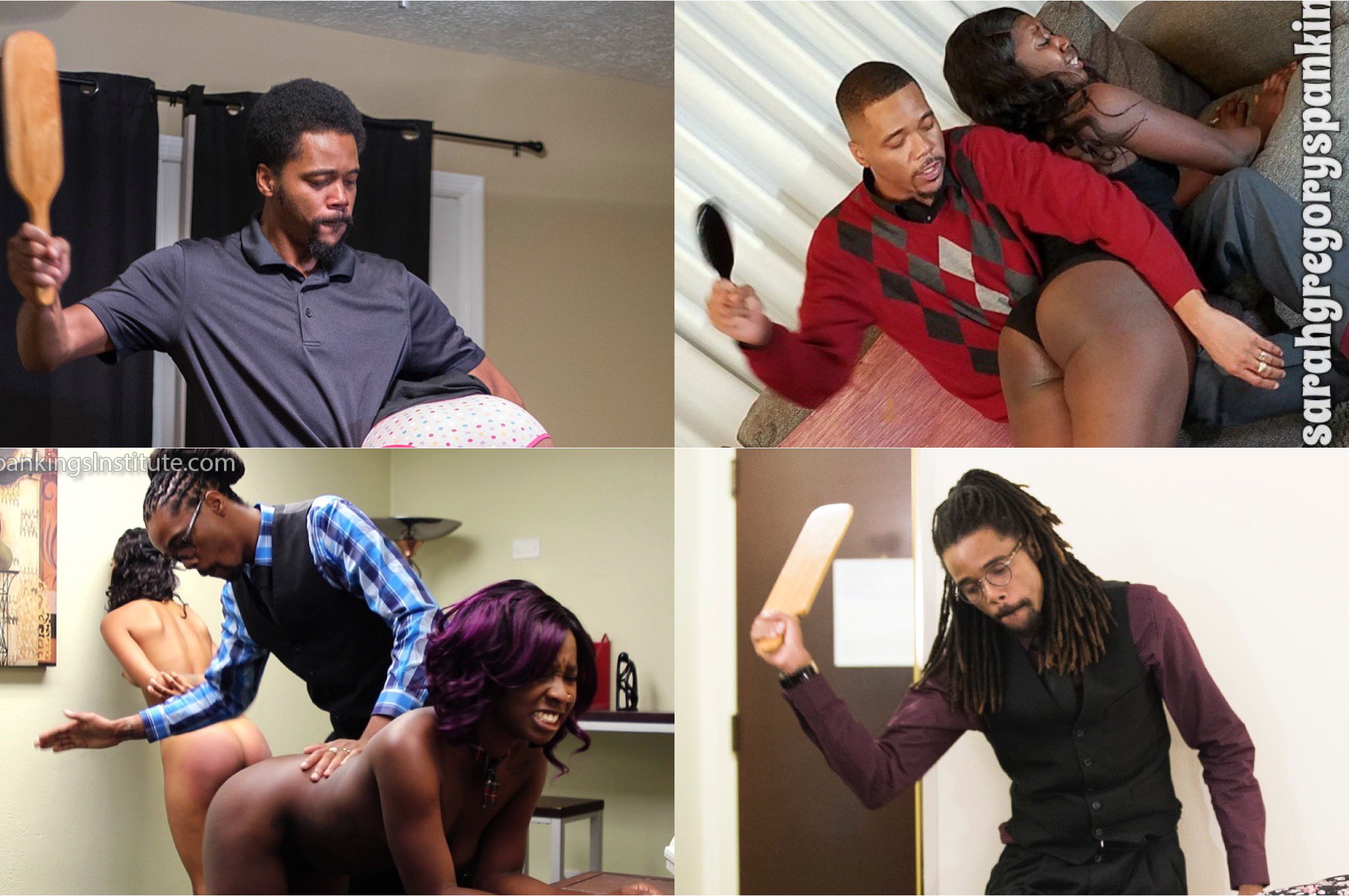 They've been together for 14 years and are still having a lot of fun. Pharaoh describes himself as a born spanko, and Sha is a true submissive. Spanking isn't her first kink, but she loves being told what to do, being taken in hand and dominated by her man. So it works.
They update their OnlyFans regularly with live shows, sexy self-shot porn and spanking videos. It's wonderful to see dominance and submission between two people who love each other and have the hots for each other, and their content is a window into their lives together as loving, kinky real-life partners.
Aren't they cute together?
Where can I find out more?
They're both on Twitter - Pharaoh is @PharaohSpanks, and Sha is @Sha_Luciana. They release most of their content via their joint OnlyFans account, but they also produce spanking films as OKG Spanking Association. You can check out their work on Clips4Sale, where they currently have 163 spanking films with performers including Tiana Irie, Jay Bird, Cleo Divine, Nova, Honey and others.
Their films mostly center around the theme of domestic discipline, either husband and wife or with one of them taking on the role of Step-Parent with another model, but they have an "Official Punishment" series, schoolgirl, age play and outdoor scenes too. They also publish performer interviews to give viewers a chance to get to know the models they work with, and they have a regular series where they re-enact real punishments that they remembered from growing up.
Pharaoh has also done some work with Northern Spanking, and you can see his films with them here.
Pharaoh and Sha make authentic DIY spanking porn - but that doesn't mean a compromise on quality. It's clear that a lot of love and care go into their video productions, paying attention to the outfits, positions, camera work and everything else. If you like spanking, couples porn and amazing tushies, check out what they've got to offer.
Want to recommend someone for a performer spotlight? Leave a comment with their links!