When I talk to someone about the AVMS guidelines, which control what content it is now legal to distribute online in the UK, their first question is always how on earth these regulations came to pass. Why is facesitting banned, but not gagging on cock? Why can UK video producers not show female ejaculation, but male ejaculation is permissible? Why are the guidelines weirdly specific on the details of a high number of niche activities only found within female domination porn - such as trampling, ballbusting, facesitting, scissoring, wrestling, urethral sounds, anal insertion and BDSM pain play - but no mention is made of countless other obscure fetishes?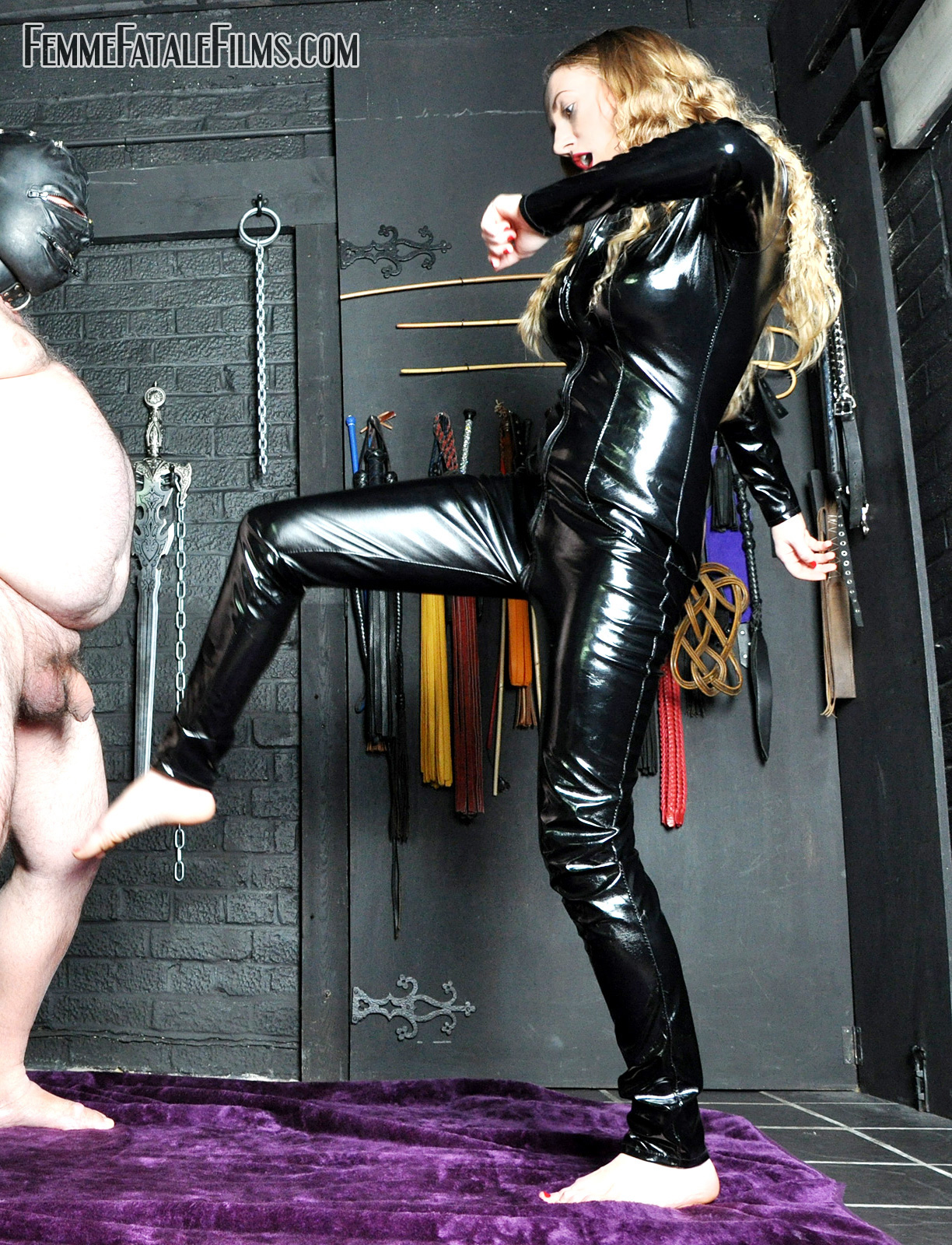 After I describe these inconsistencies, the person I'm talking to usually makes a face as they try to imagine how such a bizarre list of banned acts could possibly be compiled. Perhaps they envisage a group of old white men sitting in a boardroom, listing all the fetishes they can think of on a whiteboard, deleting some and underlining others. Half the fetishes on the internet they have never heard of, so they don't get a mention. None of these old white men have ever made a woman squirt, so the consensus is that female ejaculation is a myth, and probably urine - better ban it. But perhaps some of them have guiltily visited a dominatrix or watched femdom porn, so those activities are on their radar - along with all the attendant anxiety of a repressed sexuality. It's potent stuff, they might think, but it's also clearly morally suspect. Best to remove the temptation and ban it all together.
But it's a little more complicated by that. In fact these regulations weren't intentionally assembled by ATVOD or by any other organisation - the truth is weird, convoluted and spans fifty decades of case law. To understand quite how the AVMS guidelines arose we need to go back in time to 1959, when the Obscene Publications Act was passed. This became famous the following year during the trial of Lady Chatterley's Lover, and it defines a publication as obscene if its effect is:
to tend to deprave and corrupt persons who are likely, having regard to all relevant circumstances, to read, see or hear the matter contained or embodied in it.
There are two relevant points here. Firstly, the definition of obscenity as something that "depraves or corrupts" is not an absolute standard, but a moving one. We are neither depraved nor corrupted by seeing things that we have grown up seeing; depravity and corruption refer to things that are unusual, shocking. So this standard changes with the standards of the times: imagery which would have been considered depraved or corrupt in 1959 might now be considered positively modest, or at least perfectly conventional, and is often plastered all over billboards and posters in our public spaces.
In 1959, any depiction of sexual intercourse in a cinematic work was illegal. So was having gay sex in the privacy of your own home. 1959 standards of obscenity are not current standards.
So it's a little weird that since the OPA, which itself was a dramatic reform of obscenity law in the UK, the law has not been updated. The Act was amended in 1964 - but only regarding what sort of material might be considered a "publication", not in the definition of obscenity itself. The "National Campaign for the Repeal of the Obscene Publications Acts" (NCROPA) was set up in 1976 and operated until the late 1990s, but it was unsuccessful, and the OPA stands. Meanwhile the moving standard of "deprave or corrupt" has evolved via legal precedent in a series of test cases. The most recent of these was R v Peacock, with obscenity lawyer and Backlash advisor Myles Jackman (successfully) representing the defendant, resulting in an acquittal.
Since individuals are still being prosecuted under a law as outdated as the OPA, the Crown Prosecution Service (CPS) has developed guidelines on how the Act should be interpreted. So even though the standard of obscenity defined in the OPA bears no relation to current social norms, there are knock-on effects which still significantly impact English law. One instance of this is the list of activities prohibited by the British Board of Film Classification.
I warned you this was complicated.
Some background: In the UK it's illegal to sell DVDs, videos or other physical video media unless the film has been classified by the BBFC, which is the UK film regulator. UK film producers have to send their film to the BBFC, pay a fee per minute for them to watch it, and then the BBFC either classify it, or send you feedback on what you would need to change to get it classified.
The CPS guidelines on what can be classified as R18, and which acts are considered too obscene to ever be shown, are based on an interpretation of the Obscene Publications Act.
R18 is the highest BBFC classification, higher than 18. Hardcore porn is classified as R18, or - if it contains acts which are deemed "obscene" - it is refused classification unless those acts are removed. Hardcore pornography depicting real, unsimulated sexual intercourse was unclassifiable under R18 until the year 2000. This is five years after internet porn became a household thing during the dot com boom. English law is way behind the times.
What happened in December last year with the introduction of the Audiovisual Media Services (AVMS) Regulations 2014 is that a statutory instrument was passed, transposed from an EU directive, which brought the law regarding online video on demand services in the UK in line with the existing BBFC regulations controlling what you could sell on DVD. Until this law was passed, internet business had been unregulated. Niche fetish video prohibited by the BBFC moved online, and became a thriving industry. That is, until two decades worth of UK video on demand sites were criminalised in one fell swoop.
So if you challenge ATVOD about the ludricrous, inconsistent and sexist nature of the AVMS regulations, they will pass the buck: oh, they say, the guidelines are from the BBFC, they've been in place for years, they aren't new, we're just applying them to the internet now to level the playing field. If you ask the BBFC where this list comes from, they will say oh, it's not up to us, they're based on the CPS guidelines. That is, the list of categories of material most commonly prosecuted under the OPA, which is published by the Crown Prosecution Service and developed in consultation with the police.
And if you ask the CPS when they last updated their list? Well, they certainly haven't changed it in response to recent obscenity trials. As Myles Jackman writes of R v Peacock:
My client was tried for publishing supposedly obscene DVDs of male fisting, urination and BDSM; and was found Not Guilty by the jury. Despite being widely reported and commented upon in the media, the CPS have not yet updated their Guidance on the OPA in the light of this landmark jury decision.
So let's recap.
The only way continued reference to the 56-year-old OPA by UK authorities is justifiable is if the CPS Guidance is continually updated in response to legal precedent, as juries rule on new cases. That case law is how the moving standard of what is likely to "deprave or corrupt" is maintained in a changing world.
In 2012 - three years ago now - a jury of Michael Peacock's peers ruled that the hardcore gay BDSM fisting DVDs he was offering for sale were not likely to deprave or corrupt anyone who watched them. The consensus seemed to be that you wouldn't watch it unless you were already into it. The jury, having watched them in the courtroom, felt neither depraved nor corrupted; and certainly no more likely to go out and try these activities than they had been beforehand. However, three years after this legal ruling, "fisting" is still a prohibited activity listed in the CPS Guidance on the OPA.
And that list informs the BBFC guidelines; and that list has now been applied to online video on demand services.
If the BBFC guidelines had been updated before the AVMS 2014 slapped them onto a whole new sector of industry, affecting thousands more small UK businesses - or if the CPS had revisited and updated their guidelines to accurately reflect the current state of English case law before the AVMS was brought in - then this would be more tolerable. But the CPS have not done this. Perhaps they, along with many other public services, are feeling the pinch of UK austerity.
It is ridiculous to haul out old, outdated guidelines which do not accurately represent the current state of English case law, and use them to criminalise a whole sector of the creative industry which had never before been regulated. It is shocking that these regulations were passed as a statutory instrument, without any due democratic process, by unelected civil servants, and not debated in Parliament by our elected representatives. It is unforgivable that an unelected quango like ATVOD - a private company that pays its directors healthy salaries and which didn't exist a few years ago - should be set up as an official regulator of previously legitimate businesses, enforcing out-of-date regulations and operating what amounts to a protection racket, extorting fees from business owners for the privilege of being censored.
But that is exactly what's happening in the UK right now.