Since hiring AJ I've had more time to devote to promoting Dreams of Spanking and the campaign for ethical porn, and all of a sudden life has become very interesting. So far this year I've appeared in an FHM feature on woman-friendly porn, a forthcoming Guardian article, and a TV shoot last week for a BBC3 documentary on young people and porn, alongside Nichi Hodgson of the Ethical Porn Partnership, with which I'm also getting involved.
As if all that wasn't enough, I've accepted invitations to speak at Eroticon 2014 in Bristol in March, and - most exciting of all - the Feminist Porn Conference at the University of Toronto in April. I'm a bit overwhelmed by this news, as I'll be presenting alongside some of my idols, pioneers of feminist porn including Shine Louise Houston, Ms Naughty and Courtney Trouble. I'm also getting a bit starstruck at the idea of meeting queer porn superstars like Jiz Lee, on whom I defy any individual with a heartbeat not to have a crush.

The Feminist Porn Conference takes place in conjunction with the Feminist Porn Awards. In 2013, to my delight, Dreams of Spanking was nominated for best website, and I've submitted us to that category this year as well. A bit more scarily, I've also submitted six films for individual consideration to the main awards. This would be less nerve-wracking if I wasn't planning to be there, but the idea of having to watch one of my films screened amongst that illustrious company of established producers is frankly terrifying!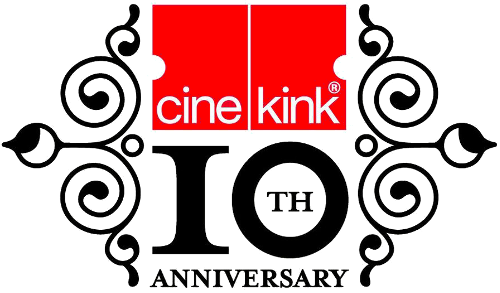 Despite my nerves, I've also submitted two films to the sex-positive kinky film festival in New York, Cinekink. This was an interesting experience; the submission process was geared towards mainstream, high budget productions, and I had to fill out pages and pages of a form asking me to name all different sorts of crew, technicians and other members of a normal Hollywood style production team. Our films are on a radically different scale, and there are usually only 3-6 people involved in the creation of any one video. I found myself entering my own name dozens of times, and feeling more amateur by the second!
The films I submitted were My Inner Little Girl and Pandora's Belt Whipping Fantasy, retitled "Dreaming of Daddy". (I would have called it that originally, were CCBill less stringent about the words we're allowed to use.) I was asked to write a covering letter accompanying each submission, and finding the words to articulate my reasons behind creating each of these films was another interesting experience. Here's what I wrote.
My Inner Little Girl

I've been wanting to make a film like this for years. My adult paysite is named "Dreams of Spanking", and right from its inception in 2011 I knew I wanted to make films about sex and masturbation that showed the fantasies of performers. In my case, those fantasies almost always involve spanking.

As a director and business owner, my sexual submissiveness creates a potent paradox. I might fantasise about being helpless, but in real life, I couldn't be more in control. But this isn't a senseless contradiction. My submissive fantasies provide escape and relief from the pressures and responsibilities of adult life. The more successful my career, the more satisfaction I receive from letting go in fantasy.

I love being spanked. It's not just a sexy idea for me - it's solace, therapy, meditation, both as a fantasy to enjoy on my own, and an activity to enjoy consensually with my chosen partners.

This is my first ever real solo masturbation scene on video, and my first orgasm on camera too. I'm nervous and excited to share it. This film expresses something true about my life and my sexuality, and my hope is that other women who share my fantasies will see it and relate to it - and perhaps feel affirmed that it is possible to enjoy fantasies of submission without it compromising our power and independence.
For the other film, I found I had even more to say.
Dreaming of Daddy

In a candid interview, Pandora confesses one of her edgiest fantasies: a dark domestic punishment that involves age play, struggling and resistance, and a severe whipping of over 100 very hard strokes of the leather belt.

Together, she and Thomas, her long-term romantic partner in real life, collaborate to make her fantasy reality. They negotiate, and discuss details of the scene they are about to enact. Pandora expresses concerns that Thomas might be uncomfortable with her calling him "daddy". They talk, and finally agree.

The following roleplay is violent and intense, and the remorseless whipping of Pandora's bare bottom and thighs raises vivid welts, and brings her to real, cathartic tears. Afterwards, we see the lovers reconciled as they discuss the extreme experience they have just shared. This is what happens when dreams come true...

Statement by Pandora Blake:
I recently had the opportunity to realise a huge personal fantasy - a particularly edgy domestic discipline scenario. The key element of the fantasy is severe, perhaps excessive punishment from an angry paternal figure; I might kick, struggle, cry, say I'm sorry and beg him no, but the whipping continues regardless. In my fantasies the punishment takes various forms, but when I had to choose one to immortalise in video I opted for a severe belt whipping of at least 100 strokes, delivered nearly full force without a warm-up.

This scene includes lots of kicking, struggling, and begging, and the whipping proceeds regardless. It continued past the point where I was saying "please, no", and past the point where it broke down my resistance and I started to cry. This was a hugely cathartic and satisfying experience for me.

The floodgates opened about three quarters of the way through. I'd stopped trying to struggle and fight back, and had reached that point in the whipping where I was just knuckling down and trying to get through it. Even though I'd surrendered, even though I was sorry, nonetheless Tom aimed a particularly hard stroke low on my thighs. Rather than feeling indignant at the unfairness of it, it just tipped me over the edge. I accepted the pain without argument. It enhanced my awareness of my own helplessness. I broke out in genuine, gulping sobs, and tears poured down my face. The punishment continued remorselessly, which is of course exactly how I wanted it.

I know that this sort of edgy scenario can be problematic for viewers. I find the idea of helplessness, severity and punishments that aren't necessarily fair or consensual incredibly hot, but as a viewer of adult films I struggle to enjoy videos telling this sort of story unless I have absolute, cast-iron certainty that the spankee was privately enjoying the experience. One of my main aims with this website is to solve the problem of how viewers can tell that a dark, severe or edgy fantasy video was produced by performers who not only consented, but did so enthusiastically, and had fun with it.

Behind the scenes videos are one way of showing this, as are blogposts and comments from the performers. There has been some debate about portraying rape fantasies in porn in the UK this year, and one criticism was that if videos are taken out of context, it can be very hard to tell the difference between good acting, and a shoot that was genuinely unpleasant for the submissive. I had the idea of bringing some of the behind the scenes material into the video itself, so that as well as seeing the fantasy, you also see some of the making-of before and after.

As an adult filmmaker I'm very much in favour of showing real negotiation of kinky scenes, including communication before and after, as a way to make production more transparent, and perhaps provide some examples of healthy communication in kinky relationships.

From my personal experience I can testify that it is absolutely possible to realise a severe, edgy, violent and boundary-pushing fantasy in a safe, responsible and enjoyable way - but a lot goes into it beyond the roleplay itself. There's preparation and talking beforehand, choosing positions and implements, negotiating limits and details. There's breaks, if necessary, during the scene; and there's aftercare and cuddles once it's over.

I like watching videos of rather nasty things happening to consenting people, and as a pornographer I think it's important to produce them in a way that's empowering for the "victim". I'm interested in showing that part of the process as well as the fantasy itself.

This film opens with me talking about this scene beforehand, what makes it hot for me, and how I feel going into it. We then videoed my chat with Tom in which I told him about the scene - I hadn't shared some of the details with him until this conversation and I wanted to show the negotiation, and his responses, live as they happened. We agree various specifics, and then go straight into the roleplay. Later, after the punishment sequence is complete, the camera keeps rolling as we drop out of character and react to the scene.

Personally, when dabbling in extreme kinky fantasies, I'm much more comfortable if it's an experience that's led and initiated by the submissive rather than imposed on them. In my films you can guarantee that any scene in which I am spanked is one I sought out for myself; and since launching my adult paysite Dreams of Spanking I've enacted more of my fantasies than I ever imagined. Films like this one provide a safe space for me to explore my darkest fantasies; and hopefully a safe space for others to enjoy them, too.